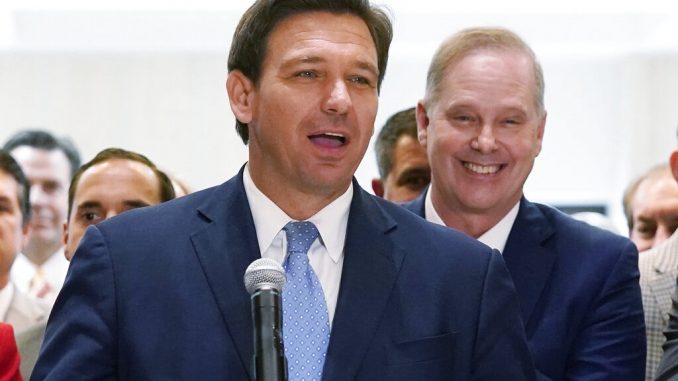 OAN Newsroom
UPDATED 4:25 PM PT – Thursday, June 10, 2021
Red state economies are bouncing back following a recession caused by the COVID-19 pandemic. Data collected by Moody's Analytics and CNN Business shows states that didn't impose lockdowns or quickly rolled back restrictions, outperformed states that kept them in place.
The economies in South Dakota and Florida are doing even better now than they were before the pandemic. This comes as Gov. Kristi Noem (R-S.D.) decided to go against issuing a lockdown order last spring. Furthermore, Gov. Ron DeSantis (R-Fla.) was one of the first governors to remove COVID-19 restrictions.
"We will never do any of these lockdowns again, and I hear people say they'll shut down the country, and honestly, I cringe," said DeSantis. He went on to say that lockdowns only delay the inevitable and create more problems.
GOOD NEWS! South Dakota already had the lowest unemployment rate in America. In April, it dropped even further to 2.8%

— Governor Kristi Noem (@govkristinoem) May 20, 2021
Other states like Nebraska and Idaho are performing at pre-pandemic levels. Additionally, West Virginia, Nevada, Montana, Iowa and Arizona aren't too far behind.
Meanwhile, blue states that imposed strict lockdowns are lagging behind in economic recovery, which includes higher unemployment rates.