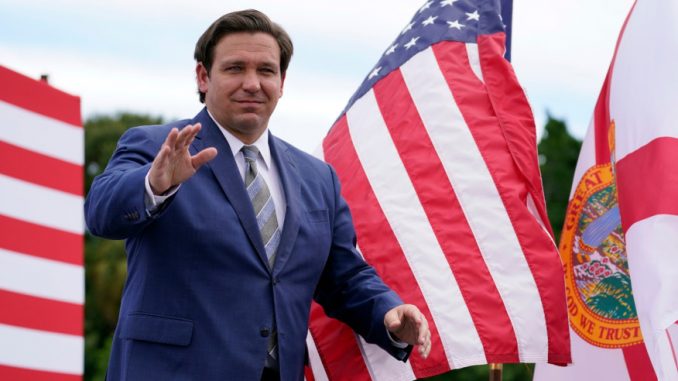 OAN Newsroom
UPDATED 4:55 PM PT – Thursday, June 10, 2021
Gov. Ron DeSantis (R-Fla.) has shared his stance on signing a bill that would ban transgender procedures for children. In a recent interview with The Daily Caller, DeSantis stated his opposition to the chemical castration of minors.
So far, Arkansas has been the only state to sign a law banning transgender procedures for children. DeSantis admitted he wasn't aware of the practice until a few years ago, but has since taken steps to stand up against the transgender agenda.
The Fairness in Women's Sports Act ensures women and girls aren't discriminated against in athletic competition. These female athletes deserve a level playing field and are entitled to pursue their dreams in contests that have integrity.https://t.co/S1jMGTnkZm pic.twitter.com/vrBSFFajxB

— Ron DeSantis (@GovRonDeSantis) June 1, 2021
Studies have shown that when allowed to develop naturally, children outgrow the feeling of being born the wrong gender. A Swedish study also reported an increase in suicide rates among minors who do transition.
Earlier this month, DeSantis signed a bill banning transgender athletes who are biological males from participating in women's sports and argued this decision ensures fairness.