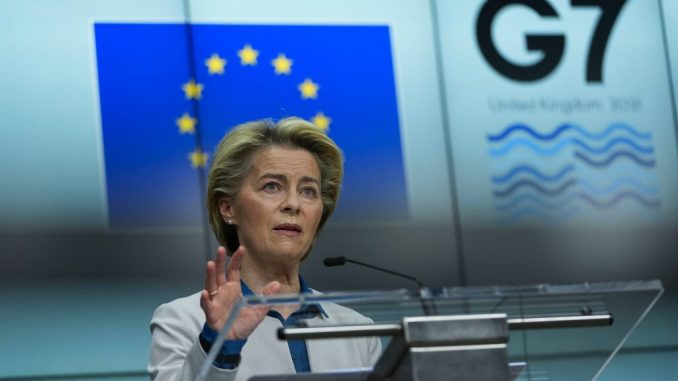 OAN Newsroom
UPDATED 7:38 PM PT – Thursday, June 10, 2021
The EU is joining the latest calls by the U.S. and Australia for an investigation into the origins of COVID-19. On Friday, European Commission President Ursula von der Leyen said that it's necessary for the World Health Organization to launch an independent and impartial probe.
She argued that in order to draw the right lessons and develop the right tools so that a pandemic of this nature never happens again, the origins of COVID-19 must be uncovered. Head of the European Council, Charles Michel supported von der Leyen's call for an investigation and said, "the world has the right to know exactly what happened in order to be able to learn the lessons."
#COVID has drastically slowed our lives. But international cooperation has grown massively.

Today's challenges can only be tackled globally.

At #G7 Summit, @vonderleyen and I will team up with leading democracies on vaccines, economic recovery, & greener more prosperous future. pic.twitter.com/SZxWyoUiiu

— Charles Michel (@eucopresident) June 10, 2021
Von der Leyen stressed investigators need complete access to the Wuhan lab and other locations in China to determine where the virus came from. She made the comments just ahead of the G7 summit that is taking place in the U.K. this weekend. G7 leaders are expected to uphold calls for a new probe, adding pressure on China.