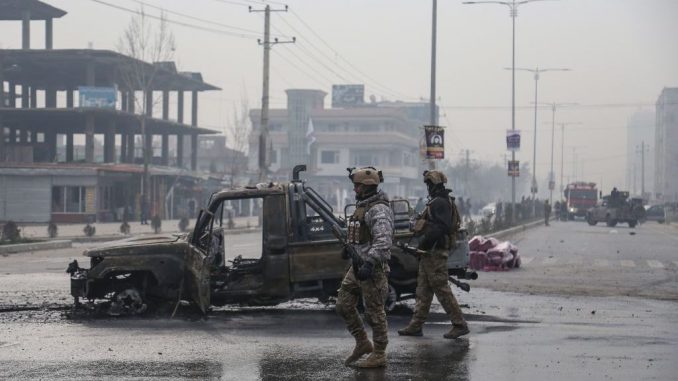 OAN Newsroom
UPDATED 3:06 PM PT – Thursday, June 10, 2021
The Department of Defense is discussing how to respond should terror groups in Afghanistan take advantage of the U.S. troop withdrawal. The Biden administration has pledged to bring all U.S. troops home by Sept. 11.
However, the Pentagon is reportedly looking to receive emergency authorization to carry out airstrikes in Kabul or other cities in Afghanistan if U.S. allies are threatened by the Taliban. Officials said this would entail drones or warplanes taking action if U.S. citizens or embassies are put at risk. Although, anything beyond would require Joe Biden's approval.
Biden's withdrawal comes as the 20th anniversary of the 9/11 terror attacks approaches. He said, "we were attacked. We went to war with clear goals. We achieved those objectives. Bin Laden is dead and Al-Qaeda is degraded in Afghanistan and it's time to end the forever war."
Senate Minority Leader Mitch McConnell (R) weighed in on the retrieval saying he believes it would be a "grave mistake" and a "gift" to U.S. enemies to remove all U.S. troops from the area.
Critics are concerned over the rise in violence amid clashes between the Afghan military and the Taliban since Biden's military withdrawal announcement. However, military leaders in on the talks announced they have yet to reach a final decision.