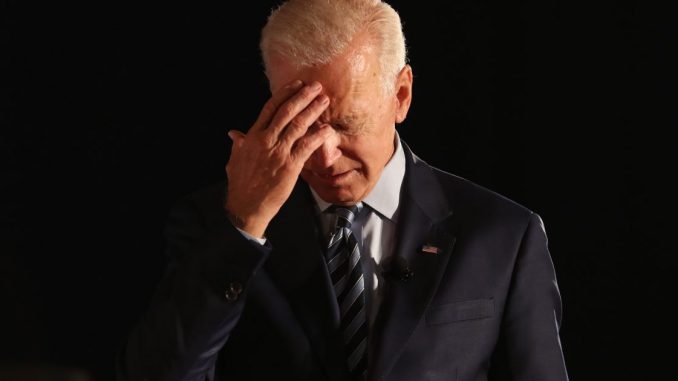 OAN Newsroom
UPDATED 7:05 PM PT – Wednesday, June 9, 2021
Joe Biden has faced a flurry of criticism from conservatives after apparently admitting to his issues with his memory. Biden made the comments on Wednesday while speaking to members of the U.S. Air Force and their families at the Royal Air Force Station in England.
"When I was 14, if you would, please at ease," he mumbled. "I keep forgetting I'm President."
Throughout his speech, Biden fumbled over his words and referred to global warming as the greatest threat facing America.
Biden may have forgotten he's President, but anyone who's gone to fill up their car with gas since he was elected won't forget who's responsible. https://t.co/g8DuCZr2fO

— Ryan Fournier (@RyanAFournier) June 9, 2021
Videos of his speech started circulating online, leading figures on the right to slam and poke fun at Biden. The founder of Students for Trump suggested people won't forget who is responsible for soaring gas prices.
Some supporters of President Trump shared their thoughts by noting they'd like to forget also. While others raised questions about Biden's health and accused him of cheating.