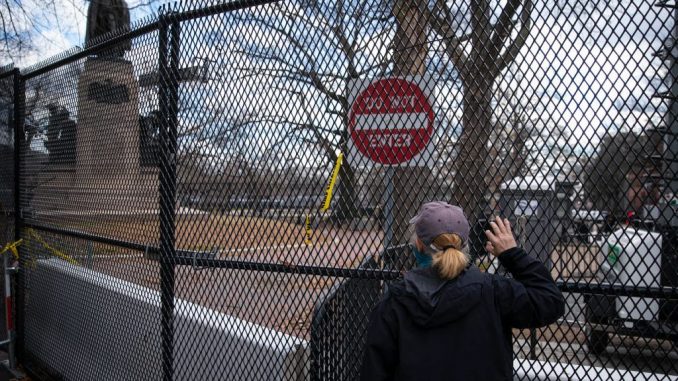 OAN Newsroom
UPDATED 4:53 PM PT – Wednesday, June 9, 2021
A new report said federal police cleared a crowd of rioters from Lafayette Square last year so that fencing could be installed around the area. The report surfaced on Wednesday and contradicted the narrative that the park was cleared so President Donald Trump could hold a photo opportunity at a nearby church.
President Trump in a statement on Wednesday thanked the inspector general, saying park police made the decision to install fencing in order to provide protection from Antifa, BLM and other violent demonstrators. Then Attorney General William Barr, defended the decision to use force to clear the rioters, saying it was necessary to gain control of the situation.
Barr confirmed that more than 100 security officials were injured in Washington, D.C. following the demonstrations that were protesting the killing of George Floyd by Minneapolis police. When commenting on the weekend, Barr said, "we decided that we needed more of a buffer to protect the White House and to protect our agents and Secret Service personnel who could be reached by projectiles from H Street."
The claims against Trump were also the center of a BLM lawsuit against the U.S. Department of Justice. However, Barr confirmed that there was no correlation between the plan to expand the perimeter and the president going over to the church.