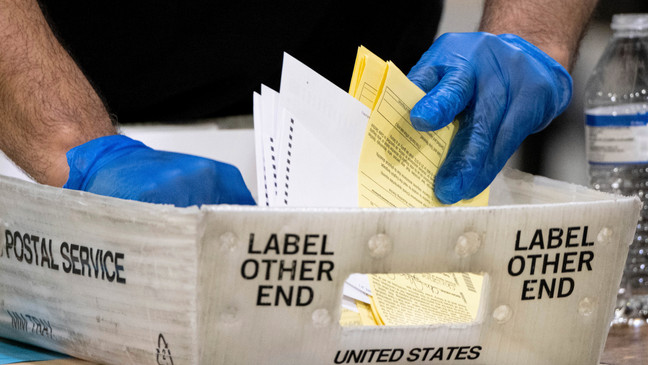 OAN Newsroom
UPDATED 7:34 PM PT – Wednesday, June 9, 2021
Several 2020 election workers are set to be deposed in court for election fraud litigation in Georgia. According to court documents, Ruby Freeman, her daughter Wandrea Moss, along with two others will appear for depositions in the case of suspected ballot manipulations on Nov. 3 of 2020.
The election workers have been ordered to bring thumb drives used on election night, along with other electronic devices they used during 2020. The lawsuit alleges election workers violated state rules on the handling of mail-in ballots, thus enabling fraud and altering election outcomes.
Ruby Freeman's daughter & Election Supervisor Wandrea Shaye Moss has been subpoenaed for a deposition in Fulton County #GA pic.twitter.com/DbkbdCXxff

— Tricia Flanagan (R-NJ) (@NewDayForNJ) June 5, 2021
Attorneys expect the court to trigger a full forensic audit of Georgia's 2020 elections. Meanwhile, Freeman will be deposed on June 11 and Moss will appear in court on June 10.