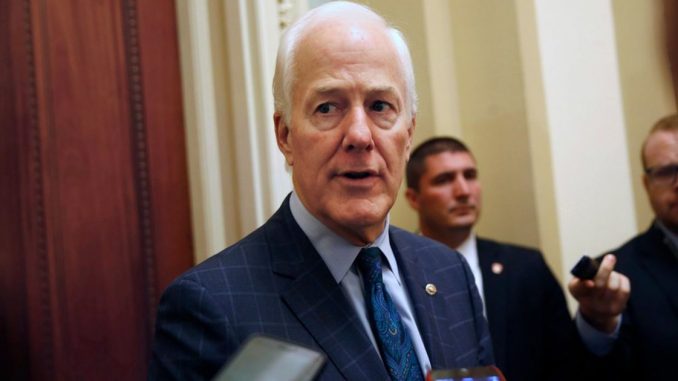 OAN Newsroom
UPDATED 7:54 PM PT – Wednesday, June 9, 2021
Sen. John Cornyn (R-Texas) has announced bipartisan talks aimed at passing a "common sense" gun bill have stalled. Reports on Wednesday cited the Texas lawmaker, who said he's been negotiating a background check bill with Democrat Sen. Chris Murphy (D- Conn).
The senators have failed to come to an agreement on specific requirements for those who would need to register as a federal firearms licensee. Background checks would be expanded for almost all commercial gun sales, which would flag those with criminal or mental-health backgrounds that makes them ineligible for gun ownership. They have also made attempts to address vagueness within the law that has resulted in unlicensed buyers selling weapons to those who have not undergone background checks.
I don't remember it that way, but it's true we haven't been able to get to a proposal that moves the needle. But the good news is that discussions continue with other Republicans. https://t.co/sRvJMlwv9w

— Chris Murphy (@ChrisMurphyCT) June 9, 2021
According to Cornyn, they've been unable to find an outcome leading in Murphy's suggestion to bring their discussion to an end. Murphy went on to claim he's still in talks with Republicans about different proposals.
Reports say Republicans and Democrats are working to craft a bill that would see the necessary 60 votes in the Senate.