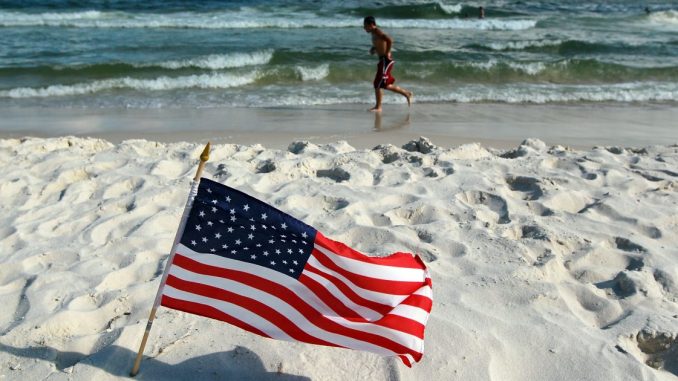 OAN Newsroom
UPDATED 6:00 PM PT – Wednesday, June 9, 2021
An Alabama police officer has died in the line of duty after saving the life of a swimmer off the state's Gulf Coast. On Sunday, Deputy William Smith and another deputy responded to a call about two distressed swimmers in the Gulf of Mexico.
When the two deputies arrived at the scene, Smith jumped into the water in attempts to save the swimmer. On his way back to shore with the rescued individual, the deputy was overcome by the heavy set of waves and went under water. He was rushed to the emergency room where he was later pronounced dead.
Our prayers and thoughts go out to the Baldwin County Sheriff's Office and the family and friends of Deputy Bill Smith. Deputy Smith passed away while rescuing a swimmer in distress on Fort Morgan Road. pic.twitter.com/CvAlPF8dbQ

— Jeff Co Sheriff (@JeffCoSheriff) June 8, 2021
Local media has reported the swimmer was black and the deputy who saved him was white, but the story was left under-reported by mainstream media. This comes amid accusations of racism and calls to defund the police by the far-left.
"Bill Smith did what Bill Smith always did. He saw the need to put his life on the line to save somebody else's," Sheriff Huey Mack expressed. "That is what he did. He saved a life yesterday."
Gov. Kay Ivey (R-Ala.)said Deputy Smith died a true American hero and ordered all flags across the state will be flown at half-staff in his honor on Saturday June 12.
Bill smith is survived by his wife and two children.