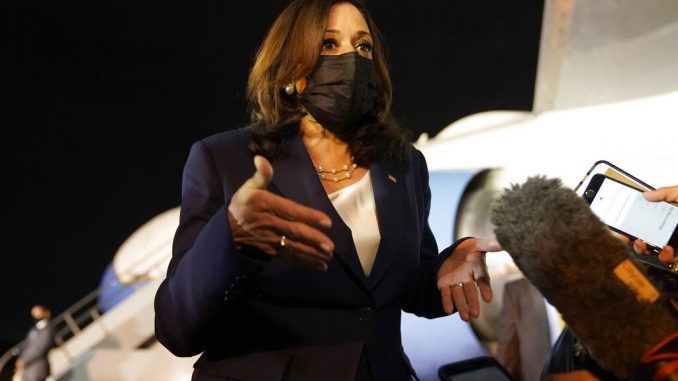 OAN Newsroom
UPDATED 1:30 PM PT – Tuesday, June 8, 2021
Kamala Harris has been called out for her absence at the southern border, despite being assigned by Joe Biden as the new so-called border czar.
Rep. Lauren Boebert (R-Colo.) released a video on Tuesday slamming Harris for not addressing the current state of the U.S.-Mexico border first hand. Boebert was part of a congressional delegation that visited Texas last week to discuss the surge in migration.
In her video, the lawmaker cited statistics that report a dramatic increase in illegal immigration, drug smuggling and gun trafficking  along the border. Boebert then poked fun at Harris' absence by showing that she was able to bring her along the trip. She can be seen carrying a cardboard cutout of Harris while demanding the border czar to schedule a trip and witness the devastation for herself.
I went to the southern border to see what's up, but I didn't go alone… pic.twitter.com/m66fet7mUT

— Rep. Lauren Boebert (@RepBoebert) June 8, 2021
Boebert went on to argue Harris' recent failures to protect the American people and demanded for an increase in funding for border patrol. She also addressed the media by insisting they provide accurate coverage of the "man-made crisis".
Despite repeatedly being called upon to make a visit to the border, Harris continues to dodge the question and refuses to announce a timeline for her trip.