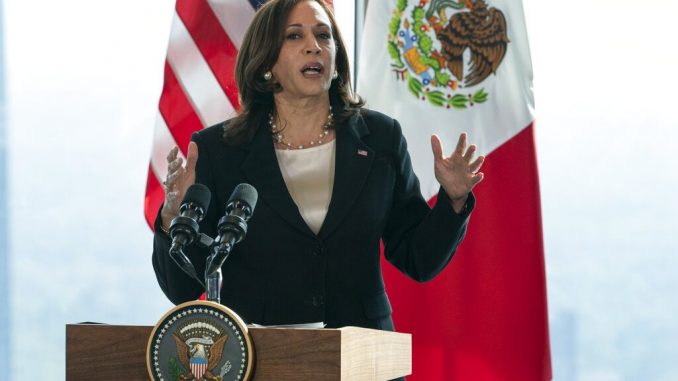 OAN Newsroom
UPDATED 11:01 AM PT – Wednesday, June 9, 2021
Kamala Harris has continued to take heat for her approach to immigration. On Tuesday, she arrived in Mexico to speak with the country's president about root causes behind the surge of illegal border crossings.
Her tax payer funded trip has faced controversy for not including a trip to the U.S. southern border. Things took a turn at a presser in Mexico City when a reporter demanded a clear answer about when she will make that trek.

Mexican President of Andres Manuel Lopez Obrador has previously said the migrant crisis is directly caused by the Biden administration's weak stance on immigration.
"Expectations were created that with the government of President Biden there would be a better treatment of migrants," he stated. "And this has caused Central American migrants, and also from our country, wanting to cross the border thinking that it is easier to do so."
Even the mainstream media wants know to why the Democrat has still has not visited the U.S.-Mexico border. When sitting down with NBC's Lester Holt, Harris failed to explain her reasoning for refusing to go.
Cringe. Kamala Harris doesn't get it.

Holt: "Do you have any plans to visit the border?"

Harris: "We've been to the border. We've been the border."

Holt: "YOU haven't been to the border."

Harris: "…..and I haven't been to Europe. I don't understand the point you're making." pic.twitter.com/fFXMf8X0b6

— Andrew Clark (@AndrewHClark) June 8, 2021
Republican strategist Andrew Clark said Harris is making a grave political mistake by avoiding to take responsibility for the border crisis. She also appears in denial of the crisis despite her role as the "border czar" with the Biden administration.
After receiving backlash, Harris is now claiming she will visit the border, but it remains unclear when this will happen.