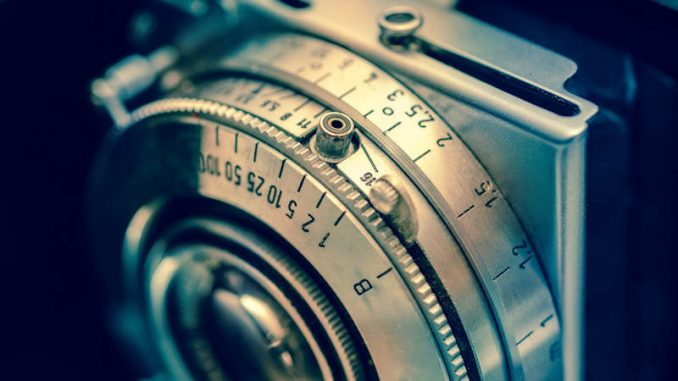 Here is a selection of happenings and events in the Long Island Weekly coverage area.
Wednesday, June 9
Circus History
Landmark on Main's Afternoon T.E.A. program hosts "Marilyn Carminio Presents The History & Artistry of the Circus" at 2 p.m. When the final curtain fell on the Ringling Bros. Barnum & Bailey Circus in 2017, a 146-year American tradition came to an end. In this multimedia presentation, Carminio traces the history of the circus from the days of the Greeks and Romans to the present. Meet two of America's greatest showmen, P.T. Barnum and John Ringling, who created the golden age of American circuses. Carminio also considers ethical issues surrounding the use of animals. Carminio worked for many years at an international law firm and went on to hold various positions at women's magazines such as Cosmopolitan, where she worked for Helen Gurley Brown. She has lectured at over 100 venues. Learn more here. Free admission made possible by the support of Ellen Brown and Bob Schwartz. Register here.
Thursday, June 10
Establishing Personal Boundaries
The Legal Hand Call-In Center presents "Know Your Rights Workshop on Setting Boundaries During Stressful Situations" at 3 p.m. The Center serves both Nassau and Suffolk Counties, and features the Victims Information Bureau of Suffolk (VIBS) in honor of Mental Health Awareness month. This workshop will cover: What are boundaries? Why are boundaries important? How can I establish boundaries during COVID-19? How can VIBS help me? Space is limited. RSVP here. For more information email nassausuffolk@legalhand.org.
Film Discussion
The Holocaust Memorial & Tolerance Center of Nassau County will present a webinar from from 6 to 7 p.m. about the documentary film "Saul & Ruby's Holocaust Survivor Band" with Holocaust Survivor Saul Dreier and the documentary filmmaker Tod Lending. Meet the dynamic man behind the band who is at the core of this heartwarming story. Note, film clips, not the entire film, will be shown as part of this program. To watch the film in its entirety check Amazon. Register here.
Trivia Night
Hosted at 7 p.m. and geared for adults by the Whaling Museum in Cold Spring Harbor. Test yourself in the art, literature, science, geography, and history (theme to be announced) in this spring-themed event. Winner gets a $25 gift certificate. Free to play, but $10 suggested donation appreciated. Register here.
Friday, June 11
From the Hand: Drawings
The Hofstra University Museum of Art hosts its monthly Second Fridays virtual lecture at 3 p.m. An artist may create works of art in a broad range of media but an artistic idea often begins with a drawing. Drawings, whether created in pencil, ink or pastel, exhibit a greater immediacy and closer connection to the artist. They can be studies for another work in a different medium, incomplete ideas or finished images. This program highlights some of the remarkable drawings from the Hofstra University Museum of Art's collection, by artists such as Benny Andrews, Leonard Baskin, Jean Cocteau, Nancy Grossman, Philip Pearlstein, Diego Rivera, Norman Rockwell, George Romney, Isaac Soyer, Abraham Walkowitz and Benjamin West. Free and open to the public. Register here.
Garden Days Opening Reception
Old Westbury Gardens, 71 Old Westbury Rd., Old Westbury, will host this reception from 6:30 to 8:30 p.m. Guests will enjoy drinks and hors d'oeuvres as they have the first opportunity to purchase hard-to-find perennials and annuals, unusual exotics and container specialties, decorative garden furniture, urns, statuary, and other horticultural curiosities offered by the select vendors. Also on Saturday, June 12, from 8 a.m. to 4 p.m. The June 13 private garden tour and afternoon tea is sold out. Tickets are $100 per person, $175 per couples. Purchase tickets here.
Drive-In Movie
At 8:30 p.m., the Town of North Hempstead will present "Black Panther" at Martin "Bunky" Reid Park, 915 Railroad Ave. in the New Cassel section of Westbury. Cars will be admitted beginning an hour prior to show time. While the event is free, the town is encouraging attendees to bring non-perishable/canned foods as part of North Hempstead's food donation drive. Advance registration for the film showing is not required, but residents must show proof of residency before entering the park. Restroom facilities will be available. For more information, call 516-869-6311.
Saturday, June 12
The Dave Diamond Band
Live from the Landmark on Main parking lot, 301 Main St., Port Washington, at 7 p.m. Dave Diamond's career in music spans more than 20 years. A prolific singer/songwriter and session musician, Dave has recorded and performed as a solo artist and with his own band as well as with an array of other talented and acclaimed musicians. Diamond's mature and finely crafted blend of rootsy Americana with a little funk and classic singer-songwriter rock resonates for both the casual listener and those who have a more discerning palette. His music reveals a wide range of influence. Learn more here.
Bring your lawn chairs and join us. Seating Pods for each ticket order will be marked out. in the event of inclement weather, the performance will be Sunday, June 13. In case of inclement weather on Sunday, we will move indoors to the Jeanne Rimsky Theater. In compliance with New York State's restrictions, event capacity is limited to 150 persons and masks are required. Covid safety protocols will be strictly observed. In case of a move indoors, seats will be assigned with 6 feet of buffer space surrounding each pod. Reserved pods are $30 per ticket ($20 for Friends). General admission pods are $25 per ticket ($20 per ticket Friends). Get tickets here.
Nature at Night
Presented By The Caumsett Foundation from 4 to 6 p.m. at Caumsett State Historic Park Preserve, 25 Lloyd Harbor Rd., Huntington. Nature at Night comprises hands-on activities to discover some of the mysterious creatures that come out at night. Participants will learn how creatures such as bats, owls and even bugs benefit our environment while we are asleep. General admission is $5. Register here.
Forest Therapy Walk
Come experience the benefits of early spring outdoors at Planting Fields with this walk from 2 to 4 p.m. Studies have shown that forest therapy can help build a strong immune system, boost your ability to fight infection, reduce stress hormones, lower your blood pressure and heart rate, and improve concentration and focus. Certified guide Linda Lombardo, will lead the walk throughout the Olmsted Brothers' landscape that will promote mindfulness and connectivity with your surroundings. Forest Therapy is not about distance or endurance. It's about slowing down and noticing. Planting Fields is at 1395 Planting Fields Rd., Oyster Bay. Tickets are $36/members, $40/general admission. Register here.
Cemetery Tour
The Huntington Historical Society sponsors a walking tour of the oldest burying ground in Huntington, established in the 17th century. Tours start at 4 p.m. at the Soldiers & Sailors Memorial Building, 228 Main St., Huntington. This iconic building, just outside the Burying Ground, was built in 1892 as a memorial to the Huntington residents who died in the Civil War and now houses Huntington's History & Decorative Arts Museum. Then explore Huntington's earliest public burying ground, established soon after the Town's 1653 founding. You'll view stunning folk art and beautiful epitaphs while listening to stories of Huntington's residents and rich history. Must have a reservation to participate. Tickets will not be sold the day of the tour. Cost is $10/members, $15/non-members, $5/children. ​Face masks are required to participate and must be worn properly and during the duration of the tour. ​Email Info@HuntingtonHistoricalSociety.org with questions or for reservation assistance. Buy tickets here.
Drive-In Movie
At 8:30 p.m., the Town of North Hempstead will present "The Karate Kid" at the North Hempstead Beach Park, 175 West Shore Rd., Port Washington. Cars will be admitted beginning an hour prior to show time. While the event is free, the town is encouraging attendees to bring non-perishable/canned foods as part of North Hempstead's food donation drive. Advance registration for the film showing is not required, but residents must show proof of residency before entering the park. Restroom facilities will be available. For more information, call 516-869-6311.
Superheroes of the Sky
Take a walking tour from 11 a.m. to noon with Jim while he feeds the Sweetbriar Nature Center Birds of Prey and tells you about their incredible adaptations that help them survive in the wild. You'll be seeing and learning about the Bald Eagle, turkey vultures, owls, hawks and many more. Event will be held weather permitting. Meet behind main house at picnic tables. Situated on 54 acres at 62 Eckernkamp Dr., Smithtown on the Nissequogue River. Hundreds of species of plants and animals make homes here. Call 631-979-6344. Admission is $5 for adults and $3 for seniors and children under 12 years.
Get tickets here.
Tag Sale For Charity
Held from 8 a.m. to 3 p.m. at 2529 Army Pl., Bellmore. All proceeds to National Alliance on Mental Illness Queens/Nassau. Artwork, jewelry, handbags, housewares, classic rock vinyl records and CDS , grills and lots more. Free giveaways. For more info contact Janice at 516-343-6761. Rain date is June 19.
Dress for Success Drop Off
At Holiday Inn Express, 1053 Northern Blvd., Roslyn, from 11 a.m. to 3 p.m. Accepting new or nearly new corporate attire, jackets, trousers, dresses, blouses, and accessories such as scarves, jewelry. shoes and handbags. To learn more visit https://dressforsuccess.org/ or call 516-627-2460.
Poetry Workshop, Readings
The Walt Whitman Birthplace Association (WWBA) 2021 Poet-in-Residence Forrest Gander will lead a virtual master class and evening poetry reading. The workshop will be held from 2 to 4 p.m. and Gander encourages everyone to "bring in any poem, notes toward a poem or an unfinished poem." Member participant donation is $50. Register here. Non-member participant donation is $60. Register here. There is also space for member auditors for a donation of $10. Register here. Non-member auditors donation is $15. Register here. The open reading begins at 6:30 p.m. Pre-register in advance here.
"Gander's [poems] plunge and swoop up and down the whole scale of earthy, earthly, cerebral, and celestial experience. The ride is for the most part thrilling."—The Boston Book Review
Gander's most recent title, Twice Alive (2021), addresses the exigencies of our historical moment and the intimacies, personal and environmental, that bind us to others and to the world. Gander's collection Be With (2018) won the 2019 Pulitzer Prize for Poetry and was longlisted for the 2018 National Book Award. The Pulitzer Prize Judges citation calls it, "A collection of elegies that grapple with sudden loss, and the difficulties of expressing grief and yearning for the departed."
In 2008, Gander was named a United States Artists Rockefeller Fellow, one of 50 artists to be recognized for artistic excellence, unique artistic vision, and significant contributions to their fields. Gander is also the recipient of fellowships from the National Endowment for the Arts, the Guggenheim, Howard, Whiting, and United States Artists Foundations. He has been a Library of Congress/Witter Bynner fellow and a finalist for the Pulitzer and National Book Critics Circle awards. He is a Chancellor for the Academy of American Poets and an elected member of The Academy of Arts & Sciences. Gander was a Briggs-Copeland Poet at Harvard University before becoming the A.K. Seaver Professor of Literary Arts & Comparative Literature at Brown University, where he taught with his wife, the poet C.D. Wright, for more than 20 years. He lives and works now in Petaluma, California. Visit his website. https://www.forrestgander.com/
Sunday, June 13
Photo Walk with Michael Fairchild
Presented by the Caumsett Foundation at 1 p.m. at Caumsett State Historic Park Preserve, 25 Lloyd Harbor Rd., Huntington. Walk with Michael through Caumsett and see the park through a professional photographer's eyes. Get tips on taking beautiful shots. Michael has been a professional photographer since 1970 and his photos have appeared in publications by Audubon, Kodak, Sierra Club, Time-Life, Nikon, and National Geographic. Get tickets here.
Ovarian Cancer Fundraiser
The Katie Oppo Research Fund invites all to the #runforkatie2021 race at 9 a.m. at Flower Hill Country Park, at the corner of Bonnie Heights and Searingtown Road in Manhasset. Tickets are $35/timed race, $30/untimed race, $15/virtual race, $15/under 12, free for kids under 6. Masks and social distancing required. Online registration only. Register here. Learn more at at www.teamkatieoppo.org.
Sunday with Survivors
The Holocaust Memorial & Tolerance Center of Nassau County continues the series with Survivor Rene Zuroff from 6 to 7 p.m. Zuroff will share information about her pre-war life in Poland, her life in hiding during the war, and her post-war life. Register here.
Bird Walk
Starting at 9 a.m. at Mill Pond Park led by a member of the South Shore Audubon Society. Walks are open to the public and are free of charge. The Society especially encourages youngsters to attend. There is no walk if it rains. Registration is required by calling Joe Landesberg at 516-467-9498. Walks will be limited to 12 participants. Participants will be required to wear a mask, keep a minimum of six feet from other people, and sign a waiver that they understand potential risks. Bring hand sanitizer and avoid sharing binoculars or spotting scopes. Mill Pond Park is four blocks west of the Wantagh State Parkway. Use street parking on the westbound side of Merrick Road.
Monday, June 14
Healthy Voice
"Sing with A Healthy Voice," a Zoom Workshop with Chloe Agostino, will be sponsored by the Ethical Humanist Society of LI at 7:30 p.m. Teaches participants how to harness their singing voices' true potential and then to expand on it. Participants will learn about the anatomy of their voice, how best to take care of it, and how to prepare for any singing rehearsal or performance or just for pleasure. People of all music skills are encouraged to participate and embrace their natural singing voices together in an open, friendly environment. "After this program you will be singing your favorite songs loud and proud!" says Chloe.
Agostino, mezzo-soprano, graduated from University of Wisconsin–Madison with a Master's in Music in Voice Performance, Summa Cum Laude, May 2021 and from East Carolina University with a Bachelor of Music in Voice Performance and Music Ed in 2019. While at ECU, Chloe was a part of the internationally-renowned East Carolina University Chamber Singers and performed the title role of Gilbert and Sullivan's "Iolanthe," St. Mathilde in Francis Poulenc's "The Dialogues of the Carmelites" and Charlotte in Stephen Sondheim's "A Little Night Music." During her last year at ECU, Chloe presented recitals featuring works by Ravel, Debussy, Messiaen, Schubert, Wolf, Bolcom, and Bernstein. While at UW Madison, Chloe studied under Dr. Julia Rottmayer and worked with Opera Director David Ronis, singing the roles of Hermia in Britten's "A Midsummer Night's Dream" and Dorabella in W.A. Mozart's "Così fan tutte." Her Masters Recital program showcased all women composers.
The contribution amount is $20 per Zoom window. To sign up, email office@ehsli.org and instructions will be sent. Or, send a check payable to Ethical Humanist Society of LI to: 38 Old Country Road, Garden City, NY 11530. Include email with the check. The Zoom link will be sent when the contribution is received.
Write America
The Book Revue in Huntington presents this free live CrowdCast at 7 p.m. Featuring New York Times bestselling author Meg Wolitzer and novelist and short story writer Robert Lopez as they read and discuss their works and about how books and art might bridge the deep divisions in our nation. Order their books at https://www.bookrevue.com.
Wolitzer's many novels include The Female Persuasion, The Interestings, The Ten-Year Nap, and The Wife, which was made into a film that garnered Glenn Close an Academy Award nomination. Wolitzer, who has also written books for young readers, was guest editor of The Best American Short Stories 2017. She co-founded and co-directs BookEnds, a yearlong, non-degree intensive in the novel, as part of the MFA program in Creative Writing at Stony Brook Southampton.
Lopez is the author of three novels, Part of the World, Kamby Bolongo Mean River—named one of 25 important books of the decade by HTML Giant, All Back Full, and two story collections, Asunder and Good People. A new book, A Better Class Of People, will be published by Dzanc Books in 2022. His fiction, nonfiction, and poetry has appeared in dozens of publications, including Bomb, The Threepenny Review, Vice Magazine, New England Review, The Sun, and the Norton Anthology of Sudden Fiction—Latino. He teaches at Pratt Institute and Stony Brook University. He lives in Brooklyn. Register here.
Tuesday, June 15
Sea Shanties
The Cow Neck Peninsula Historical Society presents "Sea Shanties: Pirate Tunes, Sailor Songs, and Salty Language" at 7:30 p.m. This virtual Zoom presentation focuses on the ditties sung to keep a rhythm as all hands needed to haul on a line or heave on a pump handle together to make the ship run. They served the additional function of providing a bit of distraction from the tedious but tiring work. They could also be a bit of a pressure relief valve, incorporating some creative group gripes about the less pleasant aspects of the sailor's life. They also provided entertainment, distraction and comradeship for sailors off watch in the days before radio, TV, or even widespread literacy.
Renowned singer-songwriter Stuart Markus, of the folk group Gathering Time, has been performing traditional nautical music since 1998. A lifelong small-boat sailor, Markus made his first voyage on a tall ship in OpSail 1992 on the HMS Rose, a replica of a British frigate that patrolled Long Island Sound in colonial days. Markus will explain the history sea shanties and the various types of shipboard work they went with, plus explain many of the words and phrases still in common use that have come to use from the sea.
Register by emailing pirates@cowneck.org.
Hidden Recipes
From 6 to 7 p.m., the Holocaust Memorial & Tolerance Center of Nassau County presents a webinar with award-winning author Eva Moreimi, who will draw from her nationally recognized book Hidden Recipes. She will describe not only the loss and dehumanization that her parents suffered through during the Holocaust, but also their courage and determination, which became intertwined with secretly written recipes that her mother used to fuel her own struggle to resist. Register here.
Revolutionary War Spies in Oyster Bay
Rita Cleary discusses the tumultuous events experienced during American revolutionary times in Oyster Bay at 7 p.m. Presented by the North Shore Historical Society. For the time being, all programs are virtual. Donation is $15. Register here.
Buster Keaton Double Feature
At 7 p.m. Cinema Arts Centre presents a virtual double feature with Buster Keaton, featuring live piano accompaniment by Ben Model. "Sherlock Jr." is Keaton's sublime comedy about reality and illusion, in which projectionist Buster literally dreams himself into the detective movie he's screening, is considered one of his finest works. Runtime is 49 minutes. Silent, with English subtitles. The film was innovative in its technical mastery, its surreal explosion of cinematic space, and its wonderfully pure zaniness. In "The Goat," Buster goes from Forgotten Man to Most Wanted when his photograph is mistakenly circulated as that of an escaped criminal in one of his funniest and wildest short films. Runtime is 21 minutes. Silent with subtitles.
Model is one of America's leading silent film accompanists, and has been playing piano and organ for silent films at the New York MoMA since 1984 and the CAC since 2006. Since March 16th, 2020, Ben has been hosting a weekly live streamed silent film show from his living room, "The Silent Comedy Watch Party." Access it here. General admission is pay what you want. Register here.
Wednesday, June 16
Bird Walk
Hosted by the North Shore Audubon Society at the Nassau County Museum of Art from 9:30 a.m. to noon. The museum is at One Museum Drive, Roslyn. Limited registration. Must register via email to nsaudubonsociety@gmail.com, and you will receive a confirmation email. If you become unable to attend, please email to allow someone on the waiting list to take your slot. Masks, safe distancing is requested. Wear water-resistant footwear, bring binoculars and drinking water. Wear long pants and socks so you do not touch poison ivy.
Honoring Workforce Heroes
United Way of Long Island will be celebrating and honoring Long Island's Workforce Heroes with a Virtual Salute & Recognition Ceremony from 1 to 1:30 p.m. Funds raised will support Long Island families who have been affected by COVID-19. Do you know a Long Island Hero in the Workforce who you would like to spotlight? Put the limelight on a hero, someone who has been uplifting and made a positive impact on your life and making this year brighter. This includes champions from healthcare, retail, restaurant, non-profit, food and grocery, public service, education, small businesses, labor unions, and more. Submit your Workforce Hero's name and why that person is your hero. Then on June 16, your honoree will be highlighted on a special virtual 'Wall of Heroes' to be featured during the ceremony. The event will include a Virtual Salute and a Candle Lighting Tribute to remember lives lost to COVID-19 over the past year. Ticket packages available. Learn more at https://www.unitedwayli.org/virtualsalute
For more information contact Vickie Cella at 631-940-3714 or vcella@unitedwayli.org.
Thursday, June 17
Candlelight Concert
The Town of North Hempstead hosts the Concerts by Candlelight series, in which residents will be admitted on a first come, first serve basis and capacity will be limited in compliance with social distancing guidelines. They will be asked to stay within their designated seating circle which will all be six feet apart. At 7:30 p.m., Selena tribute band Genessa & The Selena Experience will perform at the North Hempstead Beach Park Amphitheatre, 175 West Shore Rd., Port Washington.
The Blondes of Hitchcock
The Cinema Arts Centre presents this live Zoom lecture at 7 p.m. Throughout his life Alfred Hitchcock has always been the master of horrors, but the women in front of the camera did as much for him as those working behind the scenes. Contrary to what Hitch believed, his leading ladies became his lifeline and the reason millions flocked to theatres to see them and why people today keep going back to his films. In this lecture costume designer and fashion historian Jolene Marie Richardson will look deeply into the relationship between Hitch and his three most famous blondes, Grace Kelly, Janet Leigh, and Tippi Hedren. Their relationships on set, their lasting impact on the film industry at large, and how the look of the blonde became a Hitchcock signature throughout his film career. Richardson's work can be seen on and "The Last Drive In" with Joe Bob Briggs streaming now on Shudder. She is the creator of Hanging by a Thread blog, a closer look at the designers and horror threads that have shaken us to our core, and she is the co-host of the To Dye For! Podcast, a costuming in horror podcast through the feminist lens. Advance payment may be made any time prior to the start of the event. $10/non-members, $7/members. Get tickets here.
Friday, June 18
Paint Like Klimt
The Gold Coast Arts Center School for the Arts hosts this painting workshop in the Maple Drive parking lot, 113 Middle Neck Rd., Great Neck. From 6 to 8 p.m., adults will learn how to create a unique work of art inspired by The Tree of Life by Gustav Klimt, using metallic acrylic paints on canvas. Instructor is Darya Gauthier and tuition is $40. Rain date is June 25. Call 516-829-2570. Register at https://goldcoastarts.org/event/outdoor-klimt/
Saturday, June 19
The Great Pine Railway
From 10 a.m. to 5 p.m. at Old Westbury Gardens, 71 Old Westbury Rd., Old Westbury. Visitors of all ages will be amazed by the outdoor G-gauge railroad display, featuring exquisite model trains chugging along a landscaped backdrop. The exhibit will be complete with an artful replica of Westbury House and other iconic Long Island country homes, created specifically for Old Westbury Gardens. The attraction will run through Monday, September 6, and be included with the price of admission. Admission is $14/adults, $12/adults 62-plus, $8/children 7 to 17 and $12/full time students. For information visit https://www.oldwestburygardens.org/calendar/0619.
Plant Identification Walk
Join the North Shore Land Alliance at 11 a.m. for a nature exploration at Red Cote Preserve in honor of New York State Invasive Species Awareness Week. Come out and explore the Alliance-managed 42-acre Preserve where you will learn about invasive plants common on Long Island and how you can help prevent their spread to protect natural ecosystems for future generations. Over 100 native plants, like wood fern and witch hazel, were added to the entrance and help reflect the natural beauty of Long Island's countryside. Stroll down the interpretive trail and you'll not only spot or hear a variety of bird species like the Eastern Towhee, you might notice a large, out-of-place boulder called a glacial erratic.
The Preserve is off of Yellow Cote Road, north of Route 25A. For more information contact Jane Jackson at 516-922-1028 or jjackson@northshorelandalliance.org. Register here.
Saturday Jun 19
STEM Saturday
Design, tinker and create in this STEM workshop for the whole family starting at 10 a.m. at the Science Museum of Long Island, located within the Leeds Pond Preserve, 1526 N. Plandome Rd., Manhasset. Explore the engineering process, construct your contraptions, then take them home. One project per family. Construct your own rocket then blast it off this Father's Day weekend. The instructors will take you step-by-step through the process and show you how to customize your rocket however you'd like. We'll go through the science, too: how we can use aerodynamics and Newton's third law of motion to maximize our launch distance, plan our trajectory, and hopefully recover our rockets after they fly hundreds of feet into the air. All materials included. Recommended ages 8-plus with adult supervision. Cost $30/person, $25/members. Visit the website http://www.smli.org or call 516-627-9400.
Saturday, June 19
WWII Encampment
Sessions at 9 a.m. and 1 p.m. at Old Bethpage Village Restoration, 1303 Round Swamp Rd., Old Bethpage. Also on Sunday, June 20. Experience the history of WWII during one three-hour session. Each session will include a visit with living historians throughout the village portraying different elements of this WWII story; firing demonstrations throughout the day; see armored vehicles in motion; witness a tactical demonstration at the end of the session. Masks are required at all times while on property, both indoors and outdoors. Abide by physical distancing guidelines as directed by museum staff and volunteers. Held in conjunction with the Museum of American Armor. Get tickets here. Call 516-572-8409 Friday through Sunday for more information.
Caumsett Farm Tour
Join John Barone, author of "Caumsett, a Gold Coast Estate" for a stroll around the entire Dairy Complex beginning at 10 a.m. Take a peek inside the many buildings and learn about the staff, what each building was used for and all about the famous Caumsett cows. The park is at 25 Lloyd Harbor Rd., Huntington. For information on cancellation due to weather, check the website https://www.caumsettfoundation.org/programs the day of the event, or contact the Caumsett State Historic Park Preserve office at 631-423-1770. The parking fee is $8 or you can use an Empire Pass Card. Pick up water and snacks at the new Café. Programs originate from the Park Kiosk unless noted. Admission is $5 per person, Foundation members free. Register here.
Landmark Lot Concert
Port Washington's own Lil Sammy & the Funked Up Daddies will rock the Landmark on Main parking lot, 301 Main St., beginning at 7 p.m. The band features Mark Rechler (keyboards/vocals), Bill Titus (guitar), Dan Roth (drums) and Sammy Fox (bass). With guests The Brassaholic Horn Section direct from New Orlean and "soul singer extraordinaire" Burgandy. Reserved section: $30, $20/Friends. General admission: $25, $20/Friends. Bring lawn chairs. In the event of inclement weather, the concert will move indoors to the Jeanne Rimsky Theater. Social distancing and Covid safety protocols will be observed. In case of a move indoors, seats will be assigned with six feet of buffer space surrounding each ticketed party. Get tickets here.
Summer Solstice Workshop
Celebrate the summer solstice, the day which has the most sunlight of the year, at the Whaling Museum, 301 Main St., Cold Spring Harbor. Learn about the sunlight zone in the sea and the unique creatures that live there. Create a colorful summer lantern to hang up at home. Cost is $12 participant, $6 accompanying adult for non-members, $5 participant, $1 accompanying adult for members. Register here for 1 p.m. workshop. Register here for 2 p.m. workshop. Space is limited in each session. Masks must be worn at all times and social distancing protocols followed. Call 631-367-3418.
Sunday, June 20
Drive-In Concert
The Town of North Hempstead concert series continues at 6 p.m. with the 90's Band ('90s tribute band) at North Hempstead Beach Park at North Hempstead Beach Park, 175 West Shore Rd., Port Washington. Cars will be admitted starting one hour prior to the show for the drive-in concerts. Advanced registration is not required. Attendees must remain in their vehicles. Restroom facilities will be available. For more information, call 516-869-6311.
Blood Drives
The New York Blood Center will hold drives at the following times and places.
Saturday, June 12: In honor of Megan Como, Plainedge Middle School, 200 Stewart Ave., Bethpage, from 12:30 to 5 p.m.
Monday, June 14: Sponsored by the New York Islanders at the Long Island Marriott, 101 James Doolittle Blvd., Uniondale, from 1 to 7 p.m.
Monday, June 14: Bethpage Fire Department, 225 Broadway, Bethpage,from 2:45 to 8:45 p.m.
Thursday, June 17: Northwell Health I-Park, 450 Lakeville Rd., Center Hallway, Lake Success, from 11:30 a.m. to 5:30 p.m.
Thursday, June 17: Sid Jacobson Jewish Community Center, 300 Forest Dr., Greenvale, from 1 to 7 p.m.
Sunday, June 20: Broadway Mall Rotunda, 358b Broadway Mall, Hicksville, from 11 a.m. to 5 p.m.
Appointments preferred. Donors will have their temperatures checked and must wear a face mask or covering. Other health conditions apply. Visit donate.nybc.org to sign up and for more information.