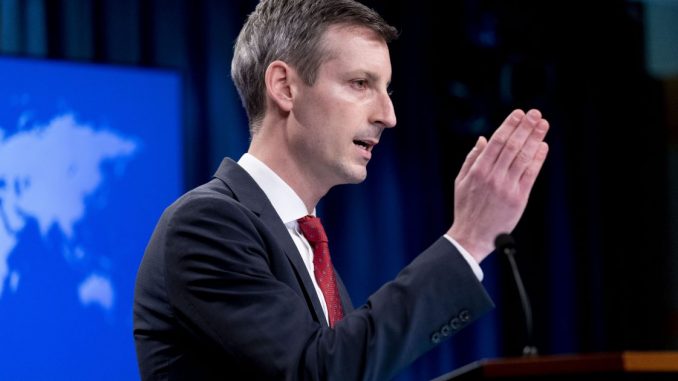 OAN Newsroom
UPDATED 11:00 AM PT – Friday, June 4, 2021
U.S. State Department spokesperson Ned Price shared his expectations on Thursday for another round of negotiations with Iran to get the country to reenter the 2015 nuclear deal.
"The steps that Iran would need to take to resume its own compliance with the nuclear deal…to be subject to the stringent verification and monitoring regime," he explained. "The limitations on heavy water, the limitations on centrifuges, the limitations that permanently, and again, verifiably prevents Iran from obtaining a nuclear weapon."
Price added that prior discussions have suggested what the U.S. should do with the sanctions for Iran to comply with the 2015 nuclear deal. However, former Trump-era Director of National Intelligence John Ratcliffe criticized Joe Biden's push to bring Iran back to the negotiating table and mentioned that Biden is deprioritizing America's strong relationship with Israel.
"The path that the Biden administration has chosen with respect to Iran means that there's gonna be chaos and war in other places in the Middle East besides Gaza," he announced. "Syria, Yeman Afghanistan, Iraq."
This comes after Iran agreed to a one-month extension of surveillance on its nuclear facilities in late May. President Trump withdrew from the deal in 2018 because his administration found it to be "horribly one-sided".
"The agreement was so poorly negotiated that even if Iran fully complies, the regime could still be on the verge of a nuclear breakout in just a short period of time," the President expressed. "The deal's inspection provisions lack adequate mechanisms to prevent, detect, and punish cheating and don't even have the unqualified right to inspect many important locations, including military facilities."
The extension gives the Biden administration more time for negotiations to try and salvage the Obama-era nuclear deal.