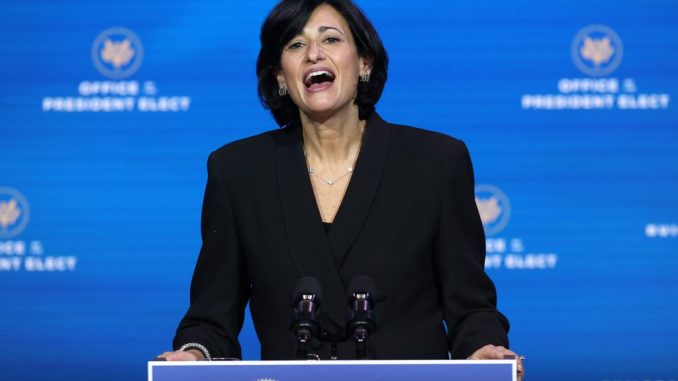 OAN Newsroom
UPDATED 1:49 PM PT – Friday, June 4, 2021
COVID-19 cases have continued to drop with the country's seven day average falling more than 30 percent from last week. Centers for Disease Control and Prevention Director Dr. Rochelle Walensky gave an update on Thursday, saying the moving average is a little over 15,000 cases per day with over 50 percent of the population having received at least one dose of the vaccine.
She said the data pointed to a more than 94 percent drop in overall cases from the start of the pandemic. Walensky touted the falling number of cases, hospitalizations and deaths, but said there is one demographic the CDC is most concerned about. Walensky went on to say the agency would publish a report on COVID-19 in adolescents, detailing these specific topics later on Friday.
Parents: Talk w/ teens abt getting vaccinated against #COVID19 & wearing a mask until fully vaccinated. I share the sadness felt by parents whose kids needed treatment for severe illness & grieve w/ all impacted by COVID-19. Together, we can prevent suffering & end this pandemic. https://t.co/rxIiRVQYPy

— Rochelle Walensky, MD, MPH (@CDCDirector) June 4, 2021
COVID-19 hospitalization rates among adolescents were shown to increase during March and April. Therefore, the CDC is stressing the importance of vaccinations among adolescents. "I continue to see promising signs in CDC data that we are nearing the end of this pandemic in this country; however, we all have to do our part and get vaccinated to cross the finish line," said Walensky.