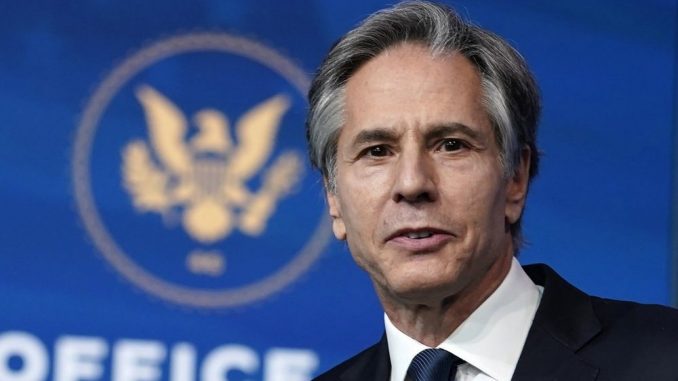 OAN Newsroom
UPDATED 2:15 PM PT – Friday, June 4, 2021
China has rebuked U.S. Secretary of State Antony Blinken for his tweet regarding the Tianamen Square protests of 1989. China's Foreign Ministry spokesman Wang Wenbin released a statement on Friday stating, "the U.S. government stops at nothing to suppress Chinese enterprises."
Earlier that day, Blinken took to Twitter to recognize the anniversary of the protests and hinted at the "deadly crackdown" of the People's Republic of China. He also released a press statement further explaining his stance on the historical event.
June 4 is the 32nd anniversary of the PRC's deadly crackdown in Tiananmen Square, killing thousands of protesters simply calling for their rights and freedoms to be respected. Human rights are universal, and all governments must protect and promote them.

— Secretary Antony Blinken (@SecBlinken) June 4, 2021
"The relevant U.S. statement has interfered in China's internal affairs. China firmly opposes this," Wenbin asserted. "Before attacking other countries through the use of human rights issues, the United States should first look in the mirror to see the stigma of its own human rights issues."
Known as the '89 Democracy Movement, the student-lead demonstrations were suppressed with armed troops and tanks. In China, the protests are widely acknowledged with questioning Communist Party rule and remains one of the most censored subjects.