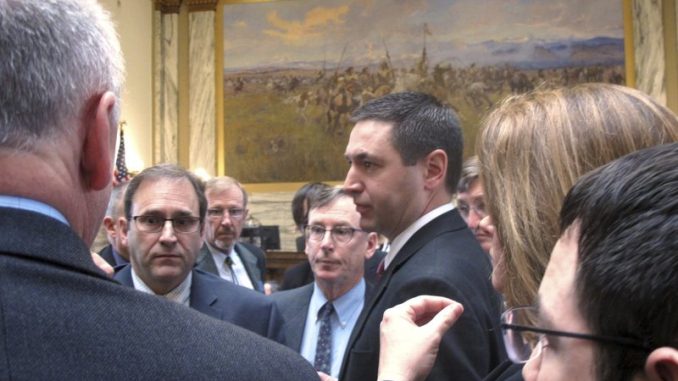 OAN Newsroom
UPDATED 10:11 AM PT – Friday, June 4, 2021
The attorney general of Montana has legally determined that most critical race theory activities violate civil rights. On Thursday, Austin Knudsen issued a binding Attorney General's Opinion stating, "committing racial discrimination in the name of ending racial discrimination is both illogical and illegal." He went on to add that forcing students to admit their so-called privilege and assigning blame to one race goes against the Fourteenth Amendment.
Nothing in this Attorney General's Opinion will restrict expressive activities protected under the First Amendment, including academic freedom or political student speech. For more information and to view the full AGO, click here: https://t.co/a1wO9FCHiI (6/6)

— Austin Knudsen (@MTAGKnudsen) May 27, 2021
Numerous parents have been voicing their concerns about CRT being taught in the classroom, which has led the state's Superintendent of Public Instruction Elise Arntzen to request Knudson's legal opinion.
"We listen very carefully to families and to our school systems," she expressed. "Critical race theory brings in discrimination…it brings in a discussion based on economics, based on the color of your skin, based on things that really have nothing to do with Montana."
The attorney general also warned that schools embracing discriminatory teachings such as CRT could lose funding.