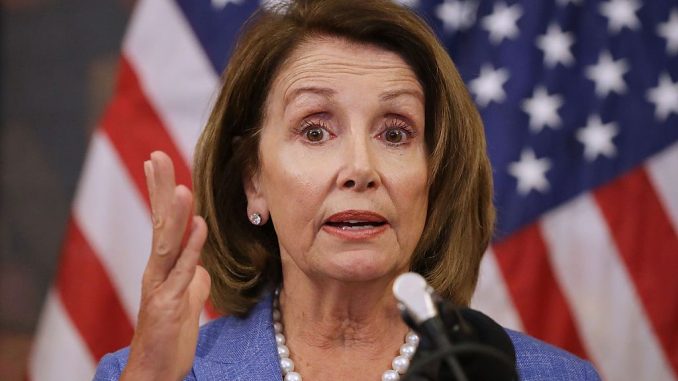 OAN Newsroom
UPDATED 11:56 AM PT – Friday, June 4, 2021
Federal prosecutors revealed the Capitol Hill protest on Jan. 6 caused more than $1.5 million in damages. In a plea letter to the prosecution on Thursday, attorney Mona Sedky said her client Paul Hodgkins, a demonstrator being charged for his involvement, has acknowledged the fiscal cost of the demonstration at the U.S. Capitol.
This comes after Hodgkins pleaded guilty to obstruction of justice on Wednesday, incurring a $2,000 fine and 15 to 21 months in prison. Since January, more than 500 people have been charged in the incident.
House Speaker Nancy Pelosi (D-Calif.) tried to enact a Jan. 6 Commission Act, but it was recently rejected by the Senate. While some Democrats suggested Joe Biden should create the 9/11 style panel himself earlier this week, Pelosi claimed their last-ditch effort was not a workable idea. This was ultimately decided because Congress would still need to approve any money needed and subpoena authority.
Mitch McConnell and Senate Republicans' denial of the truth of the January 6th insurrection brings shame to the Senate. Republicans' cowardice in rejecting the truth of that dark day makes our Capitol and our country less safe.

— Nancy Pelosi (@SpeakerPelosi) May 28, 2021
Democrats have been looking for a way around bipartisan support after receiving support from only six Republicans, with the remainder noting similar investigations are already taking place. Regardless, Pelosi is continuing the push to create the panel despite criticisms that the probe would be partisan in nature.
Recent reports say Pelosi has continued to offer a handful of options. These include having the Senate vote on the commission proposal again, forming a select House committee, allow sitting committees to continue their probes or empowering a single committee to lead the investigation.
Democrats on the House Homeland Security Committee argue they should be the ones leading the probe. This comes after Biden on Thursday said he has no plans to create a presidential commission to investigate the demonstration.