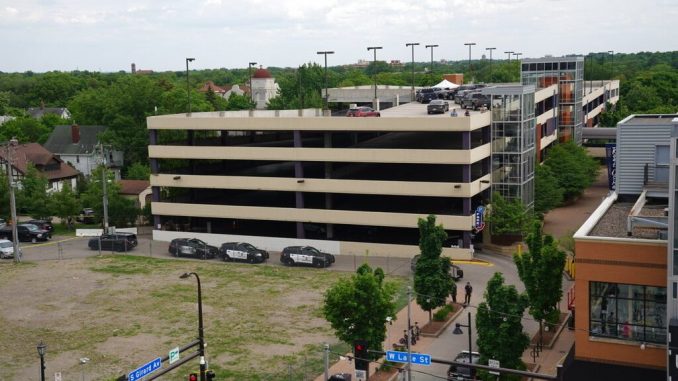 OAN Newsroom
UPDATED 2:42 PM PT – Friday, June 4, 2021
Protesters took to the streets of Minneapolis after law enforcement officers fatally shot a suspect wanted for a gun possession charge. Protestors in the Uptown neighborhood looted and vandalized businesses, even setting a dumpster on fire Thursday night.
This comes after agents with the U.S. Marshals tried to apprehend a convicted felon who was wanted for unlawful possession of a firearm. The suspect was fatally shot after drawing a handgun and refusing to cooperate.
The BLM protest in Minneapolis devolved into looting overnight. A large group smashed their way into the @TMobile store. Exceptional video by @RebsBrannon: pic.twitter.com/BCNCcrYCmO

— Andy Ngô (@MrAndyNgo) June 4, 2021
"During the incident, the subject, who was in a parked car, failed to comply and produced a handgun resulting in task force members firing upon the subject," a statement released by a Hennepin County Sheriff's Department spokesman.
Police reportedly used tear gas to disperse the protestors and several rioters were arrested. However, no Minneapolis police officers were involved in Thursday's shooting.