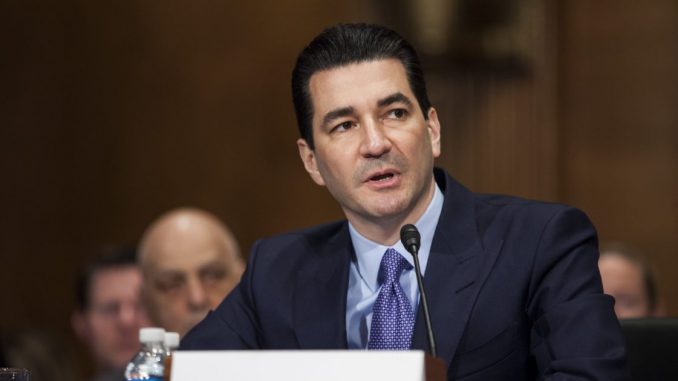 OAN Newsroom
UPDATED 1:50 PM PT – Tuesday, June 1, 2021
Former head of the FDA Dr. Scott Gottlieb stated evidence that the origins of COVID-19 originally leaking from a lab in Wuhan has been growing. In an interview on Sunday, Gottlieb suggested finding the origins of the virus is crucial in preventing future pandemics. He went on to state that lab leaks can frequently happen and may validate the theory that the virus originated from the Wuhan Institute of Virology.
"We know the lab was engaging in very high-risk research," he mentioned. "We know they were working with SARS-like viruses that have never been disclosed before. Now we have new evidence that some lab workers became infected right at the time that this virus was believed to be first introduced. That's been publicly reported."
Gottlieb admitted solid evidence supporting the lab leak hypothesis may never surface due to China's refusal to cooperate with a proper investigation.
"China could provide evidence that would be exculpatory here," he explained. "They could provide the blood samples from those who worked in the lab in Wuhan. They've refused to do that."
This comes as CNN's David Leonhardt confessed that many journalists dismissed the lab leak theory due to political bias solely because Sen. Tom Cotton (R-Ark.), a Trump ally, proposed it. Investigative reporter Drew Holden also mentioned for the past year and a half the mainstream media had dismissed the Wuhan lab leak as a so-called conspiracy theory. This includes reports by the New York Times, CNN and Reuters as well as statements by Anthony Fauci and the Wuhan lab itself.
However, a recent House Intelligence report found it is likely the COVID-19 outbreak was a result of a leak from the Wuhan Lab. Mainstream reporters are now admitting COVID-19 origins became a partisan issue, which completely changed the way they reported on it. They are also claiming the U.S. would need access to the appropriate records of what was happening in China at the beginning of the pandemic in order to find out the root of it all.
On Sunday, ABC news correspondent Jonathan Karl admitted the media didn't take the lab leak theory only because it was the Trump administration suggesting it. Meanwhile, China's foreign ministry hit back at the United States last week after Joe Biden ordered a review of intelligence about the origins of COVID-19.
They released a statement saying, "the U.S. does not care about facts or truth, and has zero interest in a serious science-based study of origins. Their aim is to use the pandemic to pursue stigmatization, political manipulation and blame-shifting."
China has repeatedly denied the lab was responsible for the leak.