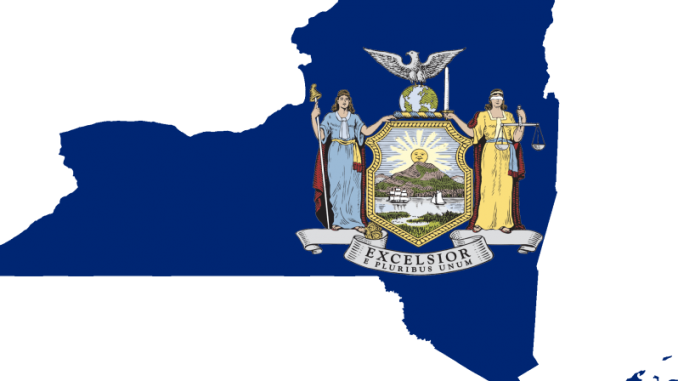 Most people in the political world will admit that New York State is not beloved by all the other 49 states. They are either jealous of our economic successes or just don't like people who have a New York accent. But it is time for this state to take a bow, thanks to all the hard work that our citizens have accomplished to keep us as one of the healthiest of the 50 states.
As of this point in time, we are experiencing the lowest infection numbers of most of the states and are finally looking forward to summer family barbecues, weddings, graduations and other blessed events. Of course, social distancing is important and wearing a mask at indoor gatherings won't hurt to avoid the possible stranger who won't admit that they have COVID-19 symptoms
New Yorkers didn't get to this point easily. We have forced ourselves to remain indoors for an extensive period of time and have avoided contact with friends and loved ones. We were unable to see an elderly family member and not hugging a grandchild has been most painful.
A large number of people with jaded thinking have avoided wearing masks and in some instances have made the mask into a political statement. But the New York story tells it all. We suffered and did the right thing. Tragically, we lost many good people who couldn't withstand a disease that even now the medical profession still doesn't know much about.
The key to our continuing success is not to let our collective guards down. COVID-19 is still killing more people in places such as Colorado and Michigan. There are plenty of vaccines available, but large clusters of people don't want to take them. Travel from many foreign countries is still prohibited and there are quite a few people who are not willing to admit to you that they haven't been vaccinated.
By the way, have you noticed how almost no one who we know or have just met, can name anyone who came down with the flu this winter? Wearing masks has not only prevented us from getting COVID-19, it has also kept us from being exposed to a legitimate flu sufferer.
The numbers speak for themselves. More than three million of our state's residents have gotten at least one vaccination. It is expected those numbers will rise now that the vaccines are open to almost all age groups. So congratulations for winning the first victory lap. It isn't over yet, but we New Yorkers are entitled to take a cautious victory lap.
—Former State Assemblyman Jerry Kremer is a columnist for Anton Media Group and partner at Ruskin Moscou Faltischek in Uniondale. The views expressed are not necessarily those of the publisher or Anton Media Group.