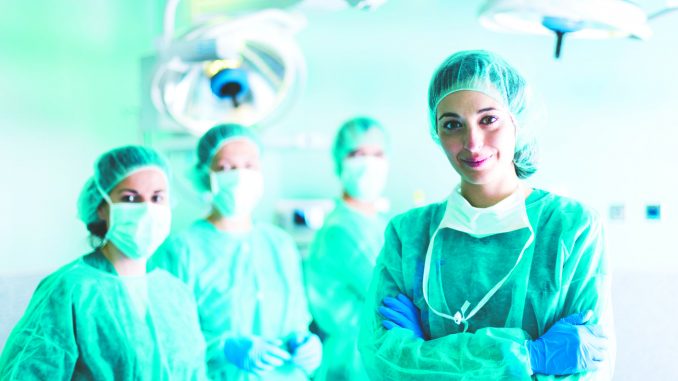 The World Health Organization has established the goal of the elimination of hepatitis C infection by 2030. The elimination targets are to diagnose 90 percent of people with hepatitis C, treat 80 percent of those diagnosed and eligible for treatment, reduce new hepatitis C infections by 90 percent and reduce liver-related mortality by 65 percent.
The question that every country must ask itself is "what does it take to reach these goals?" Hepatitis C elimination requires the political will and support of a nation's leaders, social pressure from affected communities, harm reduction measures to reduce new infections, minimal cost testing and easy access treatment with simple management, inadequate linkage to care and the lack of treaters.
The hepatitis C disease burden in the United States is estimated to be about 2.4 million people, even though millions of people have already been treated and cured. Since 2009, there has been a 300 percent increase in hepatitis C incidence, a 71 percent increase in the rate of acute hepatitis cases with the highest incidence in ages 20-39 and a bimodal distribution of reported cases, with peaks in age ranges 25-35 and 55-65. The U.S. has the third highest number of hepatitis C related deaths after China and India.
The current treatments for hepatitis C infection cure 94-99 percent of all first-time people being treated and salvage therapy cures 99 percent of the 1-6 percent of patients who fail initial treatments.
Earlier this year, the U.S. Department of Health and Human Services laid out a roadmap for the elimination of hepatitis C that contained five main goals. These goals are to: prevent new viral hepatitis infections, improve viral hepatitis related outcomes in people with hepatitis C, reduce viral hepatitis related disparities and health inequalities, improve viral hepatitis surveillance and data usage and achieve integrated, coordinated efforts that address the hepatitis C epidemics among partners and stakeholders.
While this federal document is a first step from a policy standpoint, no cabinet level leaders or above have endorsed it, it does not set any specifics on how to meet these goals and it has no dollars behind it so there is no implementation plan. States do not have to follow this roadmap so we are left with each of the 50 states making their own rules regarding hepatitis C treatments.
All 50 states are rated regarding their hepatitis C access to therapy. New York is one of the few states to achieve an A plus rating. The state developed a Viral Hepatitis Strategic Plan in 2005 and has revised it every five years. Unlike the federal plan, money was put behind it to get things done. In 2014, New York enacted the first law for mandatory hepatitis C testing, in 2017 the governor established a hepatitis C elimination task force and the New York State Department of Health published guidelines to expand hepatitis C treaters. New York eliminated all fibrosis, sobriety and prescriber restrictions and most recently, removed the need for prior authorization to make access to therapy easier.
Even with all these processes in place, New York is not on target to meet the WHO hepatitis C elimination goals by 2030, but it is on target to meet these goals by 2035. New York could meet these goals earlier than 2035 if policies were put in place to prevent new infections which remain on the rise in our area.
David Bernstein, MD, FAASLD, FACG, AGAF, FACP, is the vice chair of medicine for clinical trials and chief of hepatology at the Sandra Atlas Bass Center for Liver Diseases.